léo collin
mail@leocollin.com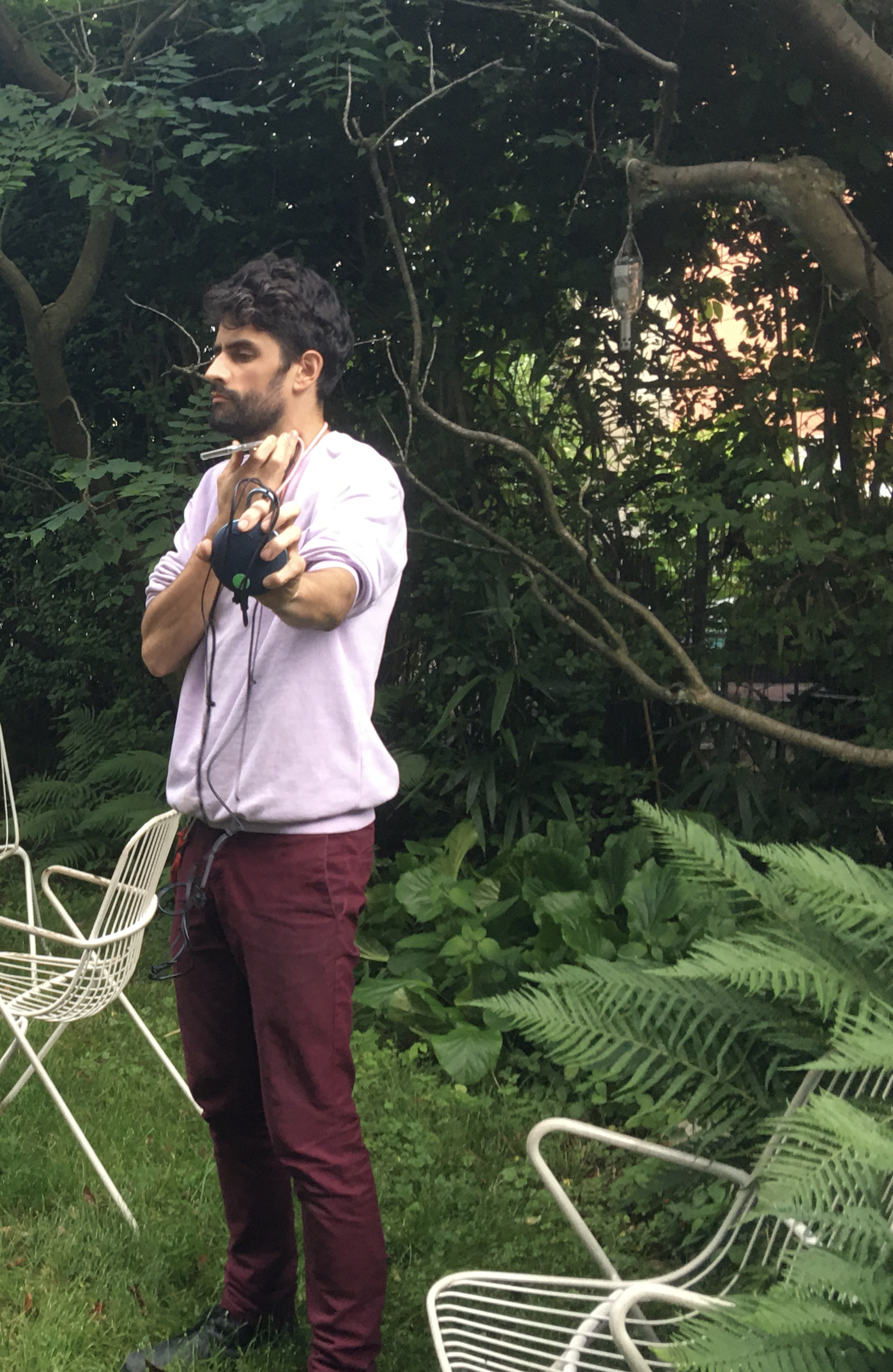 Vorstandmitglieder von
IGNM Zürich
+
IFMZ Zürich
upcoming

SONIC MATTER (in Zürich)
KEINE HEXEREI!
Léo Collin & Manon Fantini: «Keine Hexerei!» (2023)
World premiere

30.11.23: Schiffbauplatz
14:00 - 19:00
01.12.23 & 02.12.23: Kunstraum Walcheturm
14:00 - 19:00
03.12.23: Gessnerallee / Parking Nordflügel
12:00 - 16:00
Come to record some sound around the city or improvise with us.
You are welcome to share your thought about music.
Suitablefor kids and their parents.
#past events

here
compilations
Léo spent his time to make musical theatre realized with the sound engineer
Leandro Gianini,
solfware developer
Dalius Singer
, scenographer
Mariana Vieira Grünig
, the actor and musician
Cimon Finix
, the
non sense
engineer
Eric Larrieux
-- performed with my accomplices
Kay Zhang,
Nuriia Khasenova
and different
guest
for each showing.
click on the image to discover the cosmos behind it.
Kollektiv international totem
He played with kollektiv international totem (Kay Zhang and Nuriia Khasenova), co-curated the serie detalk show, a mini-musiktheater with different sonic artists.

more at www.kollektivtotem.com


NEW DISCIPLINE
I have the request to create performative event - often in a other country:
I investigated the
clichés
with many collaborators.
Pinyin live in shenzhen (region south china)
Musicompositions

His scores have been performed by ensembles such as les métaboles, intercontemporain, soundinitiative (paris), leminiscate (basel), lucillin (luxembourg), avanti (helsinki), batida & eklekto (genève), les voix animées (toulon) , musicatreize (marseille), öx&öl (zurich).
Live in
le 104
, Paris France
metanoia

Since 2018 he has been working regularly with composer Jörg Köppl and the ensemble metanoia, and several audio performance pieces have been created ( Der Pilz im Patent, Mutter Motor, Mono)


DER PILZ IM PATENT


MOTOR MUTTER

MONO

soundtrack
He also composed electronic music for theatre and dance, such as the Schauspielhaus Zürich and the Deutsches Theater Berlin with directors such as Bernadette Köbele or Marco Milling. He has worked as a performer for choreographers Alessandro Sciarroni and Sebastian Baumgartner.
Colonial washing
Regie Bernadette Köbele,
Kaserne Basel und Far Festival
Eine Version der Geschichte
Regie Marco Milling
Schauspielerhaus Zürich & Deutsche Theater Berlin

© leocollin