léo collin léo

Léo Collin ( الجزائر/France ♓︎) is the son of a doctor and an astrologist.
It might be the reason why he combined in his work a little dose of poison which makes immune
and an interpretation of a constellation of the possibles.


like this picture >


However, his compositions are made as potential bifurcations
for empowerment him-self and his audience/performers.

Let's sing a counterpoint challenging the current system of value, let's play fictions who trains us for sustainable relations with others... with the use of sound and stage compositions, where poetry operates with new technologies, combined with the sounds of acoustic, electronic and new lutherie.


Léo Collin trained in music composition in Geneva, Freiburg & Zurich, piano in Lyon and Art Applied in Marseille & Besançon. Now, his practice is made of music compositions, immersive theater pieces and performances made within the label kollektiv international totem.

Results were played at the Schauspielhaus Zurich, Deutsch theater Berlin, Gessnerallee Zurich, Dampfzentrale Bern, Kasern Basel, Centre 104 Paris & Scène Nationale Perpignan by amongst other, ensemble Intercontemporain, les Métaboles, Musicatreize.

He performed at the Centre National de la Danse Pantin, Comédie Geneva, Opera House Freiburg in Breisgau with choreographers Sebastian Matthias, Alessandro Sciarroni, Jeremy Wade and composer Michael Jarrell.


He lives and works in the extensive mountain range system named Alps.
* composition made of myths and salient elements of his environment, various materials such as hijacking everyday situations, animal tracking, mistranslations from GAFA, reading about decolonisation, totemism, feminism, some radio archives & french humor...

** baptiste morizot
On this photo he is thinking that his recent works aim to increase our sensitivity to the web of relations that connect humans and the other animate and inanimate entities that surround us.
AGENDA 2021
13.02 musique pour membrane [julien Megroz-NEC] #temple Allemand Chaux-de-fond cancelled

21.02 detalk show [kit+antoine chessex] @Photobastei Zürich
27.03 music for a desk [chloé bieri] @Walcheturm Zürich
cancelled

02.04 le grand plongeon [kit] @Théâtre Winkel Luzern
cancelled
21-23.04 Colonial Washing II [B.Köbele] @Zürich Helferei cancelled

24.04 le grand plongeon [kit] Walcheturm Zürich (ignm)

30.05 Detalk-show [kit] @OOR_salon with anna frei

22.07 music for flower [duo Akmi ] @Montpellier Festival Radio-france

15-16.08 Colonial Washing II [B.Köbele] @ far° festival Nyon

26.08 comestible [kit] @ Genève

19.09 Detalk-show ([kit]+Lukas Huber @Das Institut

10.10 LIPS [grame]@ Lyon

19.11 le grand plongeon with [kit] @gare du Nord-Bâle


SELECTED WORKS

メデューサ MEDUSEN


version hyperlokal 2020
Puzzle piece for a mini-city, four groups of audience, three performers, several objects, with optional live band, video and audio sampler. Libretto homemade

☤
In the manner of a search engine around the word "meduse". Medusen reveals links between elements which seem at first sight heterogeneous, crossing Greek mythology, science and human history.

Medusen is a multi-perspective performance, which includes a video-walk audio-walk,
a treasure-hunt, a guided city tour, a concert and an installation.


⚖︎

Each listener-viewer can select different character paths to unravel a case with another point of view.

Like investigators, the audience discovers the character's mind, walking between old hegemonic patterns and dopamine.

⚕︎

As a navigator who interprets the sky through constellations to move forward through waters. Medusen activates the imagination of the audience to face their own reality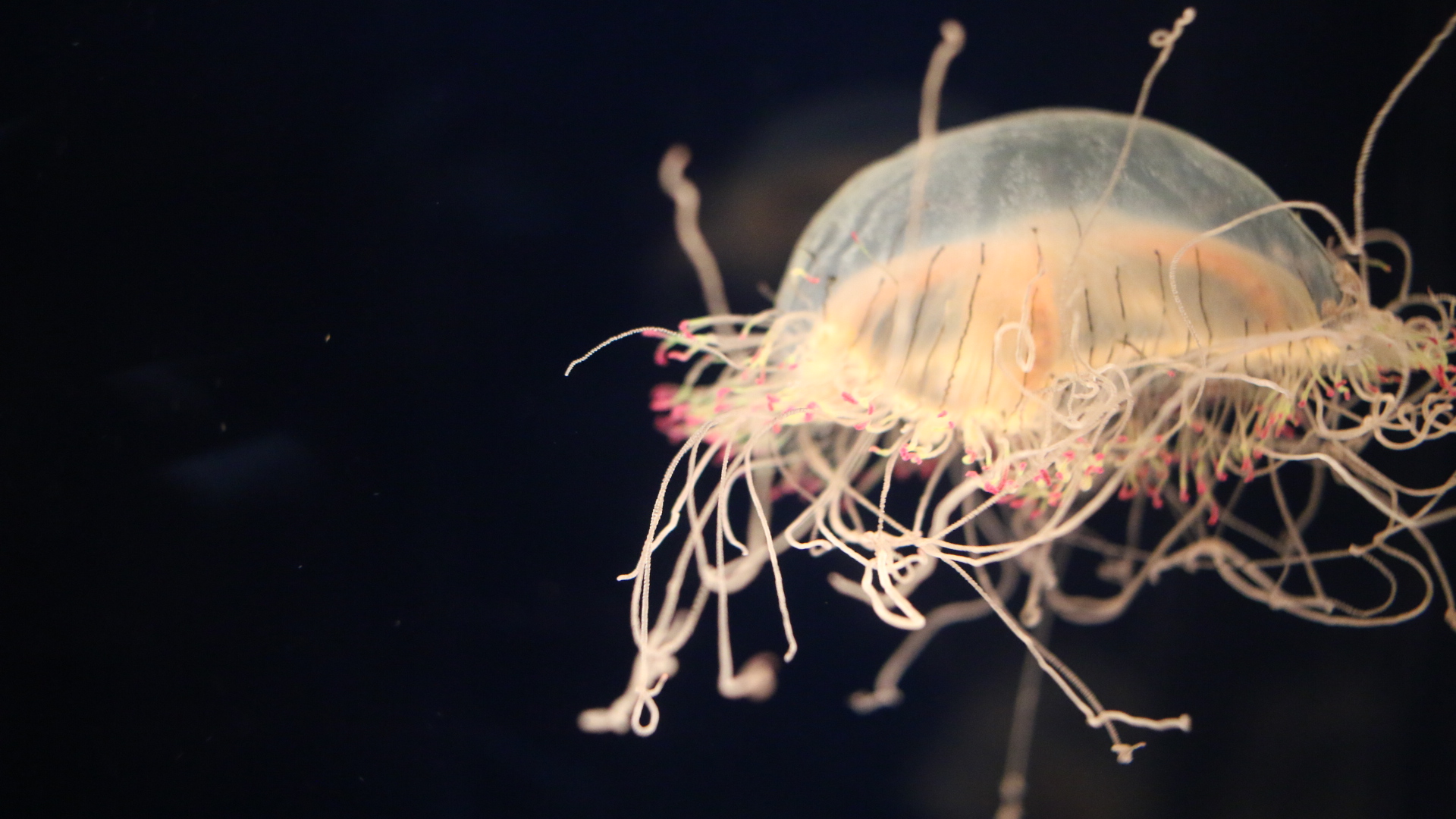 וואַלפיש BALEEN
Inspired by the story of the super-prophet Jona (old testament), Baleen focuses on the concept of "loop/karma/cycle-recycle", from the simple pulse to the complex feedback, translated on stage in hijacked everyday-objects (like turntable, carousel, smoothie machine, etc...).

This work has also a fascination for the anthropomorphic sounds (a saxophone or a balloon can sound like animals or fish such a whale).

A point of view from the book Jonah can rejoin us today, it is this death drive tendency : the secret wish, to the destruction of the city/humanity. W
e create an ecological tale where plastic bags are seen as creative instruments, not as a secret massive destructive weapon.


Philip Frowein ©
[KIT] @ Gessnerallee
F A U N O G R A P H I E S
Commissions from different ensembles such ensemble Intercontemporain, les Métaboles, United instrument of Luxembourg, Musicatreize-Marseille, Avanti, Batida & Leminiscate amongst others
FASTNACHT
with Raphaël Languillat Adrian Galeazzi
TUTORIEL

VIDEO OPERA :
LE GRAND PLONGEON
directed by Léo Collin
in collaboration with Kay Zhang + Nuriia Khasenova

Winner NICATI Competition 2019
Le grand Plongeon is a performative investigation into the
myth of Atlantis, based on the eponymous orchestral piece Atlantis (1995) by Peter Eötvös.
Music for theater
COLONIAL WASHING 2020-2021
Bernadette Köbele Regie

@ KaserneBasel
Jörg Köppl
I work as assistant for the composer, performer and theater regisseur Jörg Köppl !
www.audiokunst.ch
Pieces realised together
DAS PILZ IM PATENT
MOTOR MUTTER
MONO

2020
08.12 Lied Acht duo Rütti + Ungureanu composition @ IGNM Walcheturm Zürich
02-05.12 Der Pilz im Patent by Jörg Köppl co-direction @ Walcheturm Zürich
10-20.09 Medusen composition& direction @ Hyperlokal ZURICH
22-23.08 FASTNACHT composition& direction Rümlingen Festival Basel
28.06 Detalkshow Maximilian Whitcher zürich interpret
13-15.06 Colonial Washing I by Bernadette Köbele composition @ KASERNE BASEL
1-2.06 Detalkshow Charles Kwong interpret videoformat
11.03 Miniature Chaux-de-Fonds NEC composition & interpret
01.03 Ensemble Inverspace Corals composition @Basel
29.02 Ensemble Inverspace Corals composition @Strasbourg
20.01 Ensemble Inverspace Corals composition @Zürich
19.01 Ensemble Inverspace Corals composition @Lausanne
2019
21.12 Limbo @ Walcheturm concept and performer
24.11 Detalk show@ Photobastei Zurich interpret and composition
12.10 Marathon White pulse Wollishofen composition
30.09-10.10 residence #LIPS#GRAME Lyon Research
31.08 Le grand plongeon director und performance @ Bern Dampfzentrale
07.07 Ultraschal composition and director
22.06 Offshore lavaux classic String Quartet composition
25 26 28 29.05 Mutter-Motor by Jörg Köppl co-Regie @Gessnerallee
11.05 Fake Origines with KIT IGNM Bern interpret
05.11 De-talk
NUMU royal baden interpret
Baleen 7 8 9 & 10.03 @ Gessnerallee Zurich composition and director
17.01 20. colonial-Washing Indonesia Research
2-3. 02 Kit-fit @ Wellington (New Zealand) interpret
16-19.01 Kit-fit Melbourne interpret
2018
8.12 FCCC by Jeremy Wade & Nina Mühlemann composition @ Gessnerallee
4.12 Detalk @ L'abri Genève
5-27.11 & 16.12 Mono by Jörg Köppl direction
4.10> 5.11 Eine Version der Geschichte composition @ Schauspielhaus ZH
19>23.09 Der Seismograph composition (@Basel Zürich Bern & Biel CH)
13/14/15.09 Des astres composition @ Bühne A Gessneralle
09.08 >10.09 Second Hand Kukuruz Quartet Guerrila Tour CH composition
20/21/22.06 Eine Version der Geschichte composition @Deutsch Theater Berlin.DE
05.05> 03.06 RE-visiting Black Mountain composition @Museum für Gestaltung Zürich
28.04 The link composition @Paris,FR Festival Licence
25.03 Eine verlorene Taube composition @ Hardkirche Zürich,CH
21.03 Wüst, wüste, Wüsten Kirche Konztanz ,D composition
REMERCIEMENTS

BERNADETTE KÖBELE DIRECTOR
CIMON FINIX COMPOSER_PERFORMER
KAYJU ZHANG MUSICIAN
LEANDRO GIANINI AUDIO-ENGINEER
NURIYA KHASENOVA MUSICIAN
DALIUS SINGER AUDIOCODER
MARIANA VIEIRA STAGE-COSTUME DESIGNER
MUM AND DAD MAIN SPONSOR
JORG KÖPPL COMPOSER-PERFORMER
COLIN LUSINCHI VISUAL ARTIST


RAPHAEL LANGUILLAT COMPOSER_VISUAL
ADRIAN GALEAZZI

NEW TECHNOLOGIES DESIGNER
BAPTISTE MORIZOT PHILOSOPHER
ERIC LARRIEUX ENGINEER
FRANCESCA SPROCCATI PERFORMER
FLORENT CARRAS COMPOSER
ISANDRO OJEDA-GARCIA COMPOSER
REUBEN JELLEYMAN COMPOSER

LARA STANIC COMPOSER PERFORMER

HYPERLOKAL
VENUE
VINCIANE DESPRET PHILOSOPHER
CHARLES QUEVILLON COMPOSER PERFORMER
BRUNO LATOUR

PHILOSOPHER


MALCOM FERDINAND PHILOSOPHER

ISABEL MUNDRY COMPOSER
JEAN YVES LELOUP PHILOSOPHER
EVA SULAI ACCORDEONIST
DANIEL CAMPBELL ARTIST
INVERSPACE ENSEMBLE
KOLLEKTIV INTERNATIONAL TOTEM ASSOCIATION
---
2021 © leocollin

SUPPORT