Medusen
#Work in progress#

game role for different groups of audience and performers



le contraire d'empirer c'est d'amender
at the beginning, there is the meeting with jellyfishes in an aquarium in Osaka, deserted beaches in summer in Australia, plastic bags in the sea, a fascination for shipwreck ; Réné Girard talking about mimesis and the second symphony of Gustav Malher.

Then happen #metoo, an injustice of the place of the feminine, a re-reading of the myth of medusa and its epi-genetic character on our own oedipes, the hearing of the sinfonia of Luciano Berio, the new adventures of György Ligeti and some foley.

Finally, there was a return to video games, hot-chat online, criminal investigation inspectors and some new jellyfishes, from the the Berlin aquarium, the discover of the vocoder and Isabelle mansuy, an understanding of the justice systems, their potential to the democracy, and their ritual close to that of the concert.





Sound for Medusen at the last workshop with sabrina tannen 2018
Venue theater der kunst university zurich


Photos of the last workshop on Medusen
("des astres, where is melissa gordon?")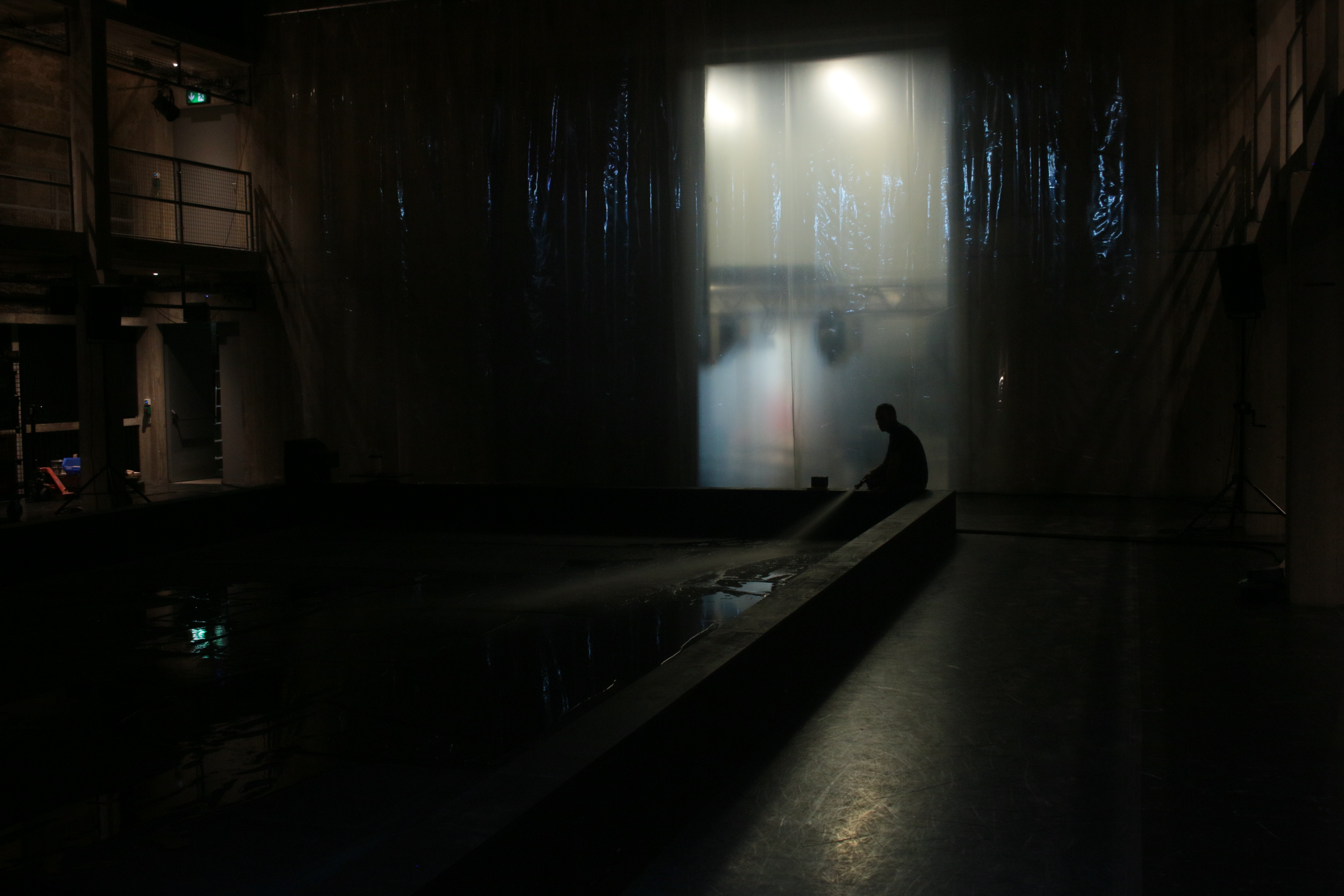 To see the whole video documentation of the workshop please send email for link and password to unlock.

conception, video-music composition, libretto
leo collin
concept/stage designer/costume
mariana vieira
technical director
leandro gianini
sofwares designer
dalius singer
hardware, music instruments
eric larrieux, kaspar könig
video text help-concept
nuriya khasenova, kay zhang


crew performers
cimon finix
viviane hasler
felix del tredici
amos gfeller
students of the university of arts




reference
Réné Girard le rôle de la violence dans la culture
Hélène Cixous le rire de medusa et autres ironies
Theodore Géricault le naufrage de la meduse
A.Souzenelle Œdipe intérieur Desmond Davis Le choc des titans
G.Mahler second symphonie
L.Berio Sinfonia
Philip Kerr Berlin trilogy
Raymond Queneau le naufrage
Ovide métamorphoses

---
related projects, previous versions

BORDKARTE (MEDUSA)
Version for large ensemble, and 6 performers , actor
TUNING FOLK
for 3 performers-musicians 2017
THE HAMSTER AND THE DAME
for 3 performers-musicians 2016
tutorial #6 HOW TO MAKE A GOOD DOCUMENTARY
version for 2 performers
tutorial #4 HOW TO MAKE A GOOD FRUIT SALAD
version for 2 performers
tutorial #3 HOW TO BE IN SHAPE FOR YOUR WEDDING
version for 1 performers
tutorial #2 UPDATES
version for 2 performers and video
NAUFRAGES
version for large ensemble







---